About
The UK's First Computational BIM Consultancy
Bimorph is a London-based software engineering firm providing specialist design-delivery solutions to Architects, Engineers, Building Contractors, and Manufacturers
Our work ranges from improving workflow efficiency by developing custom apps for widely used construction software, to solving technical building design problems using software engineering and computational design/BIM.
Since launching in 2015, we have grown rapidly with an international client-base that includes some of the largest names in the construction industry. We provide highly innovative digital engineering solutions which are giving our clients a significant competitive advantage, and transforming the way buildings are designed and delivered.
Our approach
Our approach is underpinned by digital construction technology and we utilise the latest techniques in Building Information Modelling (BIM), including computational design/BIM, software engineering, and cloud data-management systems, to streamline the design and delivery process.
Our methodology has been informed by our backgrounds in construction, working on some of the most iconic and ambitious buildings of the past decade. Combined with our passion for digital technology, we apply this knowledge to develop custom tools, and efficient workflows and methods of design realisation that give our clients a competitive advantage.
We also believe knowledge-sharing is essential for evolving the construction industry, which is why it forms an integral part of our approach. We work collaboratively with project teams to transfer skills directly and provide a range of advanced workshops to accelerate skill development in key areas of the construction sectors new economy.
Discover More
What Makes Us Different
What sets us apart is our industry experience operating at the highest level, coupled with our expertise in specialised areas of construction technology, which include computational design/BIM, web-based app development and custom tool creation. This unique combination enables us to speak your language, understand your requirements, and identify where these techniques can provide the most value to your projects.
Specialist Design Delivery
Custom Tools
Computational BIM
Our mission is to transform the way Architects, Engineers, Building Contractors, and Manufacturers realise buildings through the use of applied digital technology
TEAM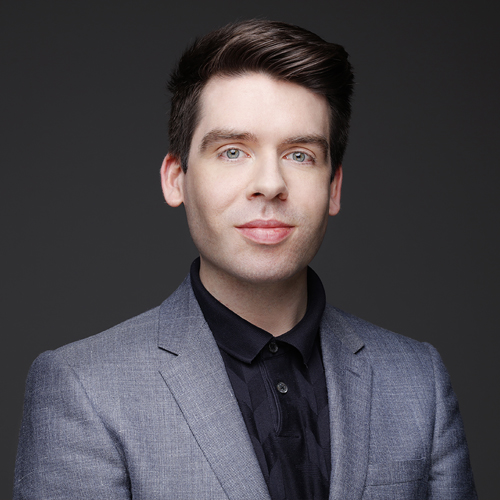 Thomas Mahon
Founding Director
Thomas is the Founding Director of Bimorph and a BIM software engineer. With a background in Architecture, he has worked with leading architectural firms including Foster + Partners and Rogers Stirk Harbour + Partners on a diverse range of high-profile projects. He has continuously pushed the boundaries of digital technology, specialising in computational design and software engineering to pioneer next-generation construction design and delivery tools. Thomas has subsequently grown Bimorph into a highly successful contech company, with an international client-base which is renowned for software engineering excellence.
---
Nicholas Rawitscher
Software Engineer
Nicholas originally trained as an Architect and holds a master's degree with Distinction from the world renowned Design Research Laboratory (DRL) at the Architectural Association School of Architecture in London. His passion in computation and software development has led him to further pursue his career as a Software Engineer. He previously worked in Zaha Hadid's Computation and Design Research Group (ZHCODE) were he was involved in complex modelling and custom tool developments.
Nicholas is a core believer that custom software development enables the possibility to create an immediate and positive impact in the construction industry. At Bimorph, Nicholas employs his interests in discrete and continuous mathematics, computational geometry and computer science to deliver some of our most complex software engineering projects.